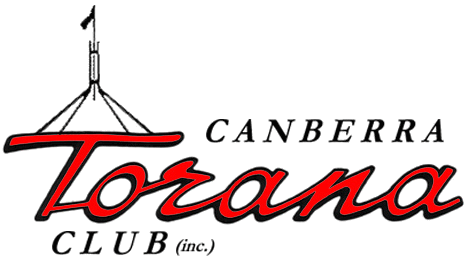 Christmas Party
2009
It was that time of year already. The annual CTC Christmas BBQ run. The weather was perfect and we chose to have the party at the same venue as last year as it offered a lot for the kids as well as good facilities for all members.

The start time was at 11.00am to make the most of the day and to sure up a BBQ position as this time of year is always busy. The troops started arriving in droves and we quickly set up camp. We fired the BBQ up and started the preparing the feast. Chicken, prawns, sausages and salads were on today's menu which went down very nicely. Thanks to the chefs who as always did a great job.

The afternoon kicked along and the kids played well together allowing for a stress free afternoon for all.

After lunch we decided to draw the major raffle prize, the framed Peter Brock shirt signed by the master himself. There were around 400 tickets sold and members waited eagerly hoping to win the major prize. It wasn't to be though as it was won by a very lucky Russell Taylor of Parkes. I am sure he will be stoked when he receives it as it really was a wonderful piece that many of us had already reserved a spot for in their favourite room...

The minor raffle draw was also eagerly contested as there were plenty of great prizes to be won. Some kindly supplied by our sponsors. After the raffles we did the annual club trophy awards. They were also closely contested, especially with the club point's scores for run attendances. I was shocked but very happy to take out first place with Mark B taking out runner up and Craig W collecting third place. Brett M also received an appreciation award for sponsoring the club through his services at Rare Spares (Commonwealth Motors) and Steve B took out the club encouragement award. Thanks to Daniel Wenn, Telstra Shop Canberra Centre for the donated prizes. Also Soda Blast Canberra and Super Cheap Auto. In all it was a really pleasant day with a great attendance or members. The biggest gathering in some time which suggests that the member base is still very strong! Thanks to all for turning up and supporting the club, it really was a great day!

On a personal note, I would like to thank all committee members for a good years work because without their efforts the club wouldn't be where it is today. We really do appreciate your efforts week in, week out. As well, the members should be proud of themselves for continuing to support our great club! I would also like to acknowledge all of the club sponsors for their support, it really doesn't go un-noticed!

Finally, I would like to wish everyone a very Merry Christmas and a happy/safe New Year. Looking forward to seeing you all again next year....

Cheers, Gerry.
© Copyright Canberra Torana Club Inc.